Comparative values Mobile air filter
We compare two types of air purifiers below:
1. ActivePure® against viruses and pollutants and 2. Powerful air purifiers with conventional technology
ActivePure® eliminates viruses, bacteria and pollutants directly in the air and on surfaces as soon as they appear in the room
Certified: Remove up to 99.9% of viruses (including COVID-19/Corona SARS-CoV-2) in the room within 3 minutes (and on surfaces!), Scope: inactivation of pathogens in the air and on surfaces, test results and official certificates from renowned laboratories
Beyond Guardian Air
Rooms up to 279 m²
Medical facilities, practices, clinics, gastronomy, hotels, retirement and nursing homes, schools, offices, government and administrative facilities, churches, sports facilities, trade fairs and exhibitions, conferences and congresses, major events, customer and waiting areas
ActivePure® Technology
UV-C, HEPA14, ionizers, activated carbon
Super quiet from 23 dB
590 x 275 x 500 mm (HxBxT) 15.5 kg
Guarantee up to 5 years
Pure & Clean
Rooms up to 40 m²
Medical practices, waiting rooms, treatment rooms, sales rooms, shops, offices, households…
ActivePure® Technology
UV-C, particle filters, ionizers, activated carbon
Very quiet from 28 dB
300 x 240 x 250 mm (HxBxT) 3,2 kg
Guarantee up to 5 years
Aerus Mobile
5 – 15 m²
Cars, passenger cars, trucks, minibuses, taxis, ships, airplanes and helicopters, local and long-distance public transport such as buses, trains, trains and airplanes, cable cars
ActivePure®  Technology
almost noiseless
92 x 152 x 25 mm (HxBxT) 230g
Several devices coupled for bus and train
Conventional air purifiers remove fine dust PM 2.5, house dust, pollen, pollen, bacteria and viruses, aerosols, smoke and cigarette smoke, odours, germs and pathogens, microorganisms, mold spores, animal hair and mites, heavy metals, asbestos, toxic dust, TVOC, formaldehyde, organic connections and much more
The individual filter stages combined in the device and the effective interaction are decisive for the right air filter. Criteria are the amount of air in the room, which should be removed from impurities in the shortest possible time (high CADR number), with great thoroughness and reliability (number of filter stages), as quietly as possible (low dB number). There are different filter stages (different filter media) for removing the different loads and dirt.
Leisemeister
Rooms up to 40 m²
Bedrooms, living rooms, work rooms, small offices
Filtered air volume 240 m³/h
UV, TRUE HEPA, Ion…
360 ° fresh air: full-circle air outlet
Ultra quiet whisper mode approx. 26 dB
460 x 350 x 180 mm (HxWxD) 5,6 kg
Automatic sensor with color indicator
Volksfilter
Rooms up to 60 m²
Living rooms, offices, waiting and common rooms, group rooms
Filtered air volume 420 m³
UV, TRUE HEPA, Ion…
9 filter stages
Touch display with real-time display
680 x 400 x 250 mm (HxWxD) 10 kg
Automatic sensor with PM2.5 display
Max
Rooms up to 80 m²
Offices, waiting rooms, lounges, group rooms
Filtered air volume 836 m³/h
UV, HEPA13 bis 99,95%, Ion…
9 double filter Stages
Smart app control
630 x 465 x 450 (HxWxD) 11 kg
Automatic sensor with PM2.5 display
Individual performance values
Filter model

BE AIR4

Leisemeister

BE AIR6

Volksfilter

BE AIR8

Max

Filtered air volume (CADR)
240 m³ per hour
420 m³ per hour
836 m³ per hour
Room size
bis 40 m²
bis 60 m²
bis 80 m²
Noise
26 dB
34 dB
26 dB
HEPA
TRUE HEPA
TRUE HEPA
HEPA 13
Activated carbon

2x

Cold Catalyst

Photocatalyst

Usage
Living rooms, bedrooms, work rooms
Living rooms, offices
Living rooms, offices, waiting rooms, lounges, group rooms
Sensor automatic

Display

Touch screen

Real-time display PM2.5

Pollutants
Among other things, fine dust PM2.5, house dust, pollen, pollen, smoke and cigarette smoke, odors, germs and pathogens, microorganisms, bacteria and viruses, mold spores, animal hair and mites, heavy metals, asbestos, toxic dusts, TVOC, formaldehyde, organic compounds are removed, Aerosols and much more.
Ionizer

2x 107 pcs/cm³ (2x 10.000.000)*

2x 107 pcs/cm³ (2x 10.000.000)*

107 pcs/cm³ (10.000.000)
UV C

4W 254 nm*

2x 5W 254 nm*

2x 4W 254 nm
Ozone O3

500 mg/h*

Remote control

Child look

Timer

WiFi

App-Steuerung
Sizes (HxBxT)
460 x 350 x 180 mm
680 x 400 x 250 mm
630 x 465 x 450 mm
Weight
5,6 kg
10,5 kg
11 kg
Transport
Handles
Handles
Handles and Rolls
Power supply
220 V~50/60 Hz (110 V on request)
Housing color
White
White (Gold on request)
White
Change filter elements
Message after 2,000 hours
Message after 2,000 hours
Message after 3,000 hours
Advancement

eligible

eligible
Scope of delivery
Complete filter device including filter media, operating instructions, remote control
Details
Details
Details
BE classification
78 Points
89 Points
91 Points
Volume flow: The Clean Air Delivery Rate (CADR) describes the volume flow and is considered an important parameter when selecting conventional air purifiers. The CADR is a kind of benchmark comparison value of how quickly the air purifiers can suck in impurities from the air in order to be able to remove them in the device.
CADR air rate in comparison
UV-C against viruses
Conventional air purifiers can use UV-C light to eliminate viruses
UV-C lamps emit light that switches off the genetic material of bacteria and viruses. BestElements air filters of the BE AIR series use all UV-C filter stages, the BE AIR8 even as a UV-C double stage… more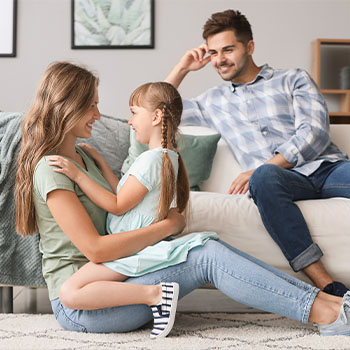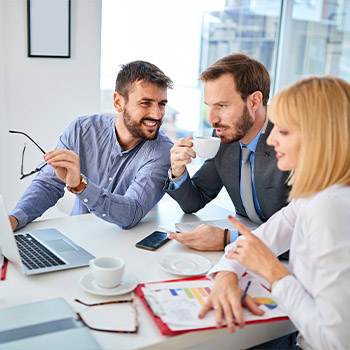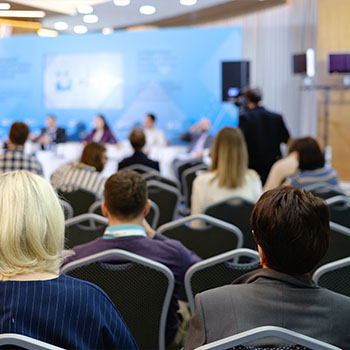 Alternative to buying:
Renting mobile air filters for events
Rent high-performance air filters on a daily basis (only in Germany)
Seminars, congresses, workshops, meetings, events, filming

Air purifiers play an increasingly important role when several people come together. Especially at events, meetings or when groups come together in some other way, air filters help to remove air pollution and pathogens from the air and to create clean air. Fine dust, pollen, bacteria, viruses, gases, chemicals and various odors endanger our respiratory tract, which can result in the risk of infection, concentration disorders and a weakening of the immune system.