BestElements offers security
Seal of approval
The BestElements online shop meets the quality criteria of a trustworthy online shop. This shop has been audited so that you can order with confidence and that BestElements deserves your trust and offers excellent service. All requirements for the seal of approval can be found in the quality criteria.
Di-Flow® Quality Inspection
Di-Flow® is a seal of quality from the Di-Flow® Quality Review Board. This has the task of checking, monitoring and guaranteeing the quality of devices for water treatment, water filters and air purifiers as well as their internal processes. Customer safety through Di-Flow® quality testing
Consumer protection
Consumer Protection Germany has tested BestElements and classified it as a reputable provider with a high level of service friendliness, even in the event of problems.
Buyer Protection
At BestElements, customer satisfaction is our top priority. We can be reached quickly and easily via various contact options – whether before or after the purchase – and we are often available for advice or technical questions outside of our opening hours in order to clarify your concerns directly, individually and personally.
In the BestElements online shop we have various payment options available to you. As a cooperation partner of BestElements, these payment providers take on additional buyer protection for your security.
With PayPal Buyer Protection, you can get a full refund of the item you purchased, including the original shipping cost you may have paid, if you don't receive the item from the retailer, or if you receive an item that doesn't match the item you ordered. Fraud protection prevents fraud, phishing and identity theft and monitors all transactions and every transaction is secured with our advanced encryption technology.
Our cooperation partner Klarna also assures you with its Klarna Buyer Protection Policy in a nutshell:
No goods? Don't you have to pay!
Wrong product? Don't you have to pay!
If you use Klarna invoice or hire purchase, you only have to pay when you have received the goods. Make sure you are satisfied with the goods before you pay.
Right of withdrawal
Irrespective of this, you are of course entitled to your statutory right of withdrawal as a consumer at BestElements. You have the option to withdraw from the purchase within the specified period. You must inform us of this or send the goods back.
Guarantee
All BestElements devices and products are of course subject to legal guarantees and warranty obligations. Depending on whether you are a private consumer, commercial customer or sales partner, this liability for defects is a security for you as a customer. The duration of the BestElements warranty (liability for defects) is two years for new goods and twelve months for used goods in accordance with §§ 437 and 438 BGB.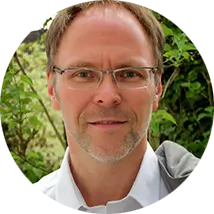 Thomas Schmidt and his team of specialist advisors will be happy to answer your questions.
give us a call
send an email
BestElements Filter Technology
Owner Mr. Thomas Schmidt
Tel. +49 2224 901980
info@bestelements.de
Be informed about news in good time
We would be happy to inform you about news. Sign up.