Reverse osmosis water filter facilities for the industry
Our focus for industrial filter devices is mainly in custom builds for general industry, pharmaceutical and medical technology, food industry, large kitchens, breweries and others. The basis of our individually assembled industry filter systems is our
BE WA1000
Industry
It contains:
8x Membrane
8x Chassis
2x Pump
Pre- and post filter
1x Control unit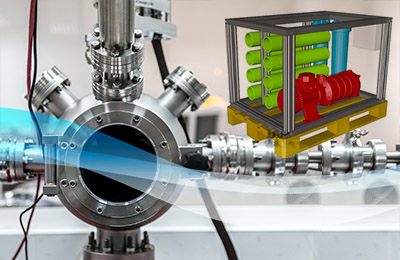 and so we can ensure to meet your special requirements. This device is suitable for a euro pallet and ensures 1,000 l/hour purest water per unit. Several devices can be operated together.
We can reach a conductivity of less than 1.3 mS/cm (at 25°C) with special pre-filtration. Even 0 mS/cm is possible. Pre-filter and post-filter are antibacterial. We only use best materials with a high reliability.
With our high technology we can reach a pure/raw water ratio of better than 1:0,9.
Monitoring
Active monitoring of the TDS values / conductivity
Membrane specials
The system is equipped with a membrane flush.
Integrated waste water recovery (depending on the salt concentration)
Ratio
Ultrapure water to waste water ratio 1 : 0.9
Power supply
230 V / AC at 2.3 kW
Pre filtration
2 x 20″ pre-filters
Main filtration
8 x 900 GPD membranes
Post filtration
1 x 20″ post-filter
Raw water pressure
3-8 bar (43-116 psi)
Dimensions
1,150 mm height x 1,200 mm depth x 800 mm width (without Euro pallet)